2005 Mercedes-Benz E Class E55 - AMG
VIN: WDBUF76J45A779279
If you know any of its history, please
let me know
.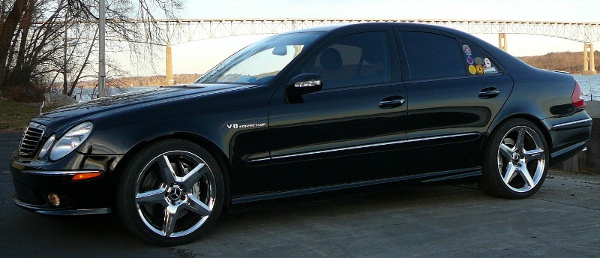 Kropf's E55 near the Hudson River, NY. Kingston-Rhinecliff Bridge in the background.
A few hours after purchase, it was on the Gulf of Mexico coast at Galveston Beach, TX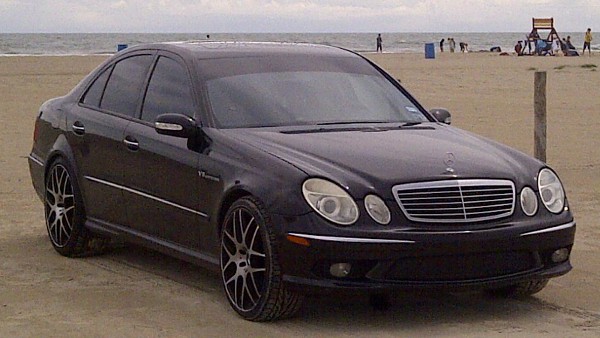 I'm selling the 20" wheels & tires pictured directly above. View details.

Kropf's E55 AMG Motor built by Guido Nordheim

Now with 19" Chrome CLS/SL Wheels

100,000 miles here,
over 134,000 miles now!
It's well on to the 155,000 mile (quarter million kM) Mercedes-Benz High Mileage Award!

At MBCA-HudMo's 2013 Stars at the Spa Car Show
with adorable Gatsby Girl and roving Jazzman


Factory 469 + 43 Eurocharged Tune = 512 BHP
Factory 516 + 47 Eurocharged Tune = 563 Lb-Ft






In Shenandoah National Park October 2013



With fellow MBCA-NEPA members at Pocono Raceway's 2nd Annual Car Show at their Indy Race Day


Shutting the hood on another thrilling day at Pocono Raceway's Indy Race Day, but already registered for 8/19/2018!

You may email Kropf with any comments.

This page was last updated on Aug. 19, 2018 at 00:27:18 EDT.